Refit International Exhibition & Conference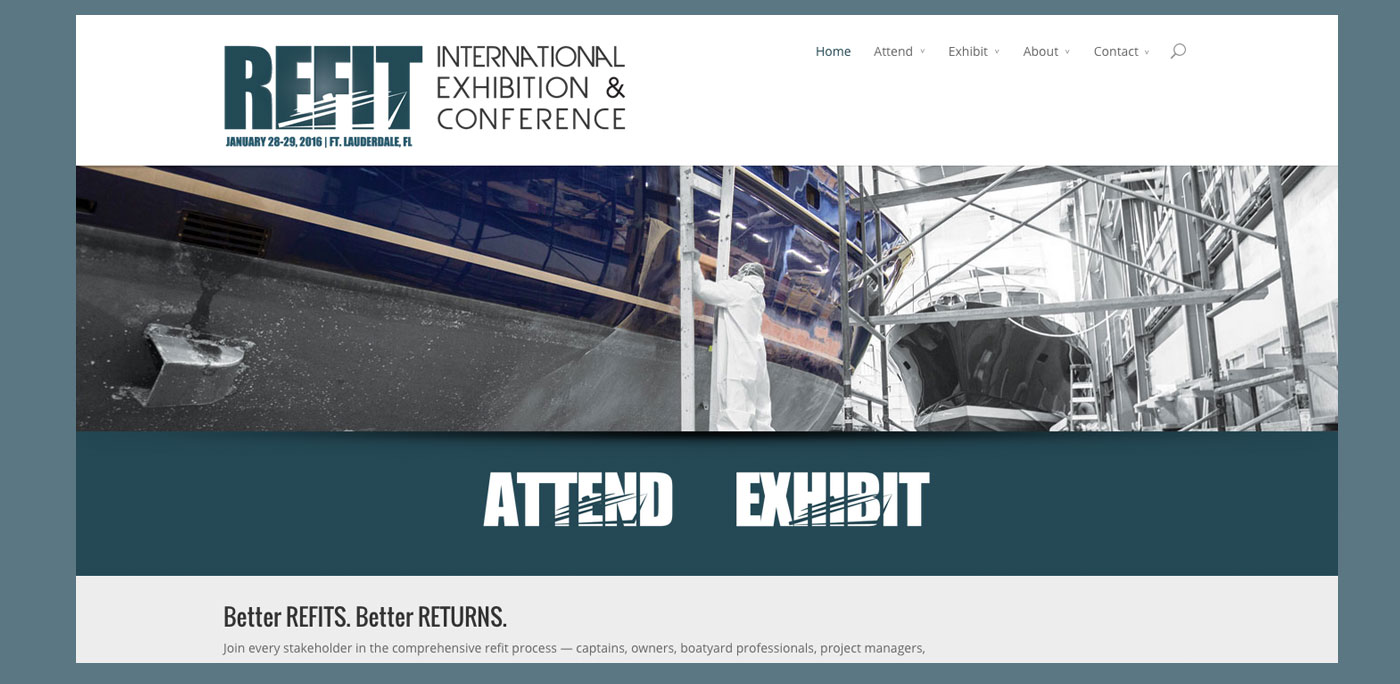 About Refit International Conference & Exhibition
Refit International is a new trade event from Professional BoatBuilder magazine. With the rise in refit work internationally over the past decade, the industry has been innovating new ways to make older yachts new again — and even better than the originals. It's time to share these ideas and bring about improvements to the entire refit process.
Refit International will be held annually and feature technical seminars in management, methodology and technology. The conference will run concurrently with a two-day exhibition of the products and services used in modern refit work, which is FREE to attend.
Project Details
Client Professional BoatBuilder magazine Date 2015 Skills Branding, Web Design View RefitShow.com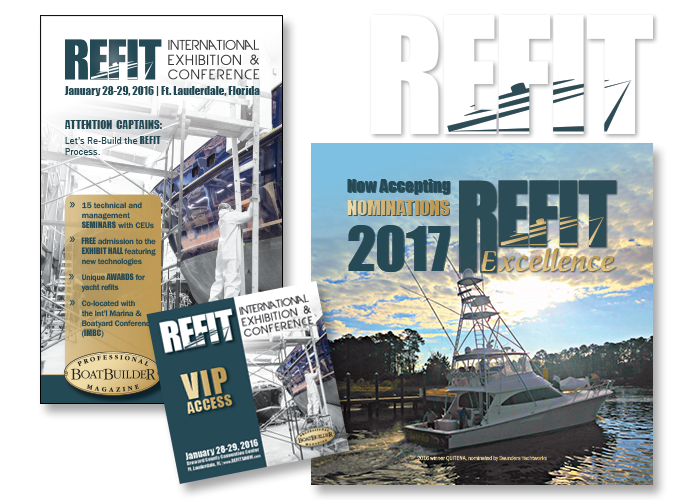 ---
Project Features
Work on the Refit Show includes initial branding, logo creation and message development; public and industry relations; website development and SEO; media buying and advertising design; project management.
Visit the Refit Show Website