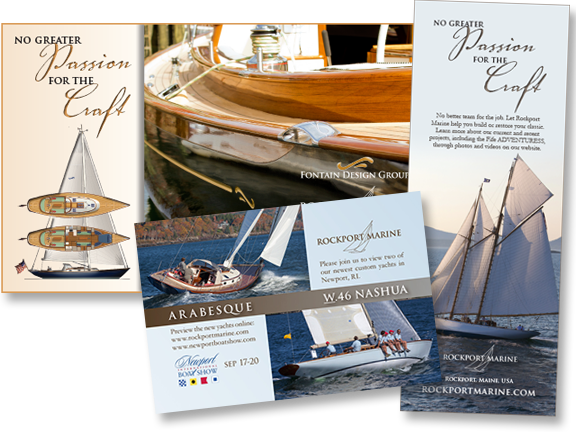 About Rockport Marine
Rockport Marine Inc. (RMI) is a premier wooden yacht builder, designer and service yard in Rockport, Maine. Founded in 1962 by Luke Allen, Rockport Marine specializes in new construction, restoration, and design work for a wide variety of boats, from traditional plank-on-frame to modern wood-composite vessels. Rockport Marine offers design services for yacht owners and support services for yacht designers throughout the industry. The facility also provides storage, metal fabrication, and boat hauling. More information about Rockport Marine is online at www.rockportmarine.com.
Project Details
Client Rockport Marine Date 2012-present Skills Branding, Web Design, Multimedia, Public Relations View RockportMarine.com
Video
CARY ALI, built by Rockport Marine, is a Friendship 36 designed by Ted Fontaine. The cold-molded centerboard sloop was launched in fall 2013. We developed this video to introduce the yacht to prospective customers and industry.