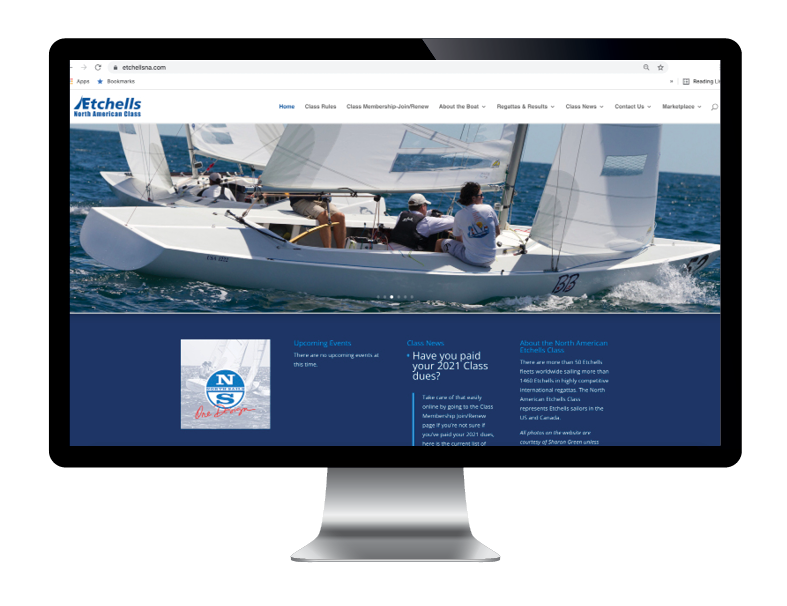 The paramount goal of the Etchells Class is to encourage all types of racers — from local round-the-buoys sailors to America's Cup skippers — to be able to compete together worldwide in the true one-design spirit. The North American Etchells Class actively promotes fair and practical sailboat racing by establishing strict, concise regulations that ensure equitable competition. The class rules are determined democratically by votes collected from all members worldwide, and enforced by class-elected governing officials.
We developed a website that works for both North American Etchells class members and people interested in learning more about the fleet. The site is image-driven to evoke the excitement and competition of racing. It's also clearly organized with a streamlined registration form that processes credit cards and a marketplace for buying and selling boats.
Looking for a Similar Strategy?
Let's talk about your unique business and how Rhumbline Communications can support it.