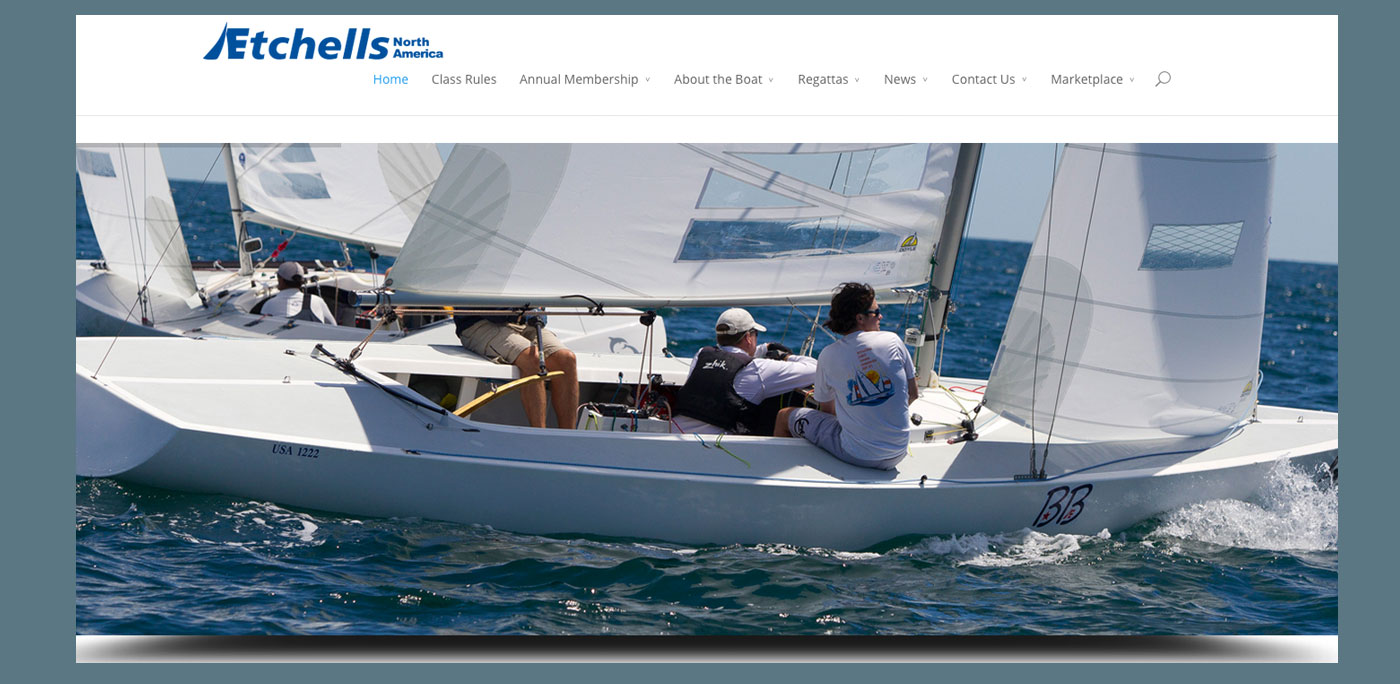 About the Etchells Class
The paramount goal of the Etchells Class is to encourage all types of racers — from local round-the-buoys sailors to America's Cup skippers — to be able to compete together worldwide in the true one-design spirit. The International Etchells Class actively promotes fair and practical sailboat racing by establishing strict, concise regulations that ensure equitable competition. The class rules are determined democratically by votes collected from all members worldwide, and enforced by class-elected governing officials.
About the Etchells
An Etchells is a fast, sleek, stable, and powerful, 30.5′ keelboat that bites into big breeze and digests it gracefully. The long lines and narrow beam of an Etchells make her visually stunning as she moves across both flat waters and ocean chop. And with a 22′ waterline and relatively little wetted surface area, the Etchells is also able to get good boat speed in light-air conditions. The boat is very sensitive to fine adjustments in the rig and sail trim, which makes it technically intriguing to all types of sailors. The Etchells was designed in 1966 by Elwood Widmer "Skip" Etchells (1911-1998), a boatbuilder and naval architect from Old Greenwich, Connecticut. Today there are more than 50 fleets worldwide sailing almost 1400 Etchells.
Project Details
Client Etchells North America Date 2014 Skills Branding, Web Design View EtchellsNA.com