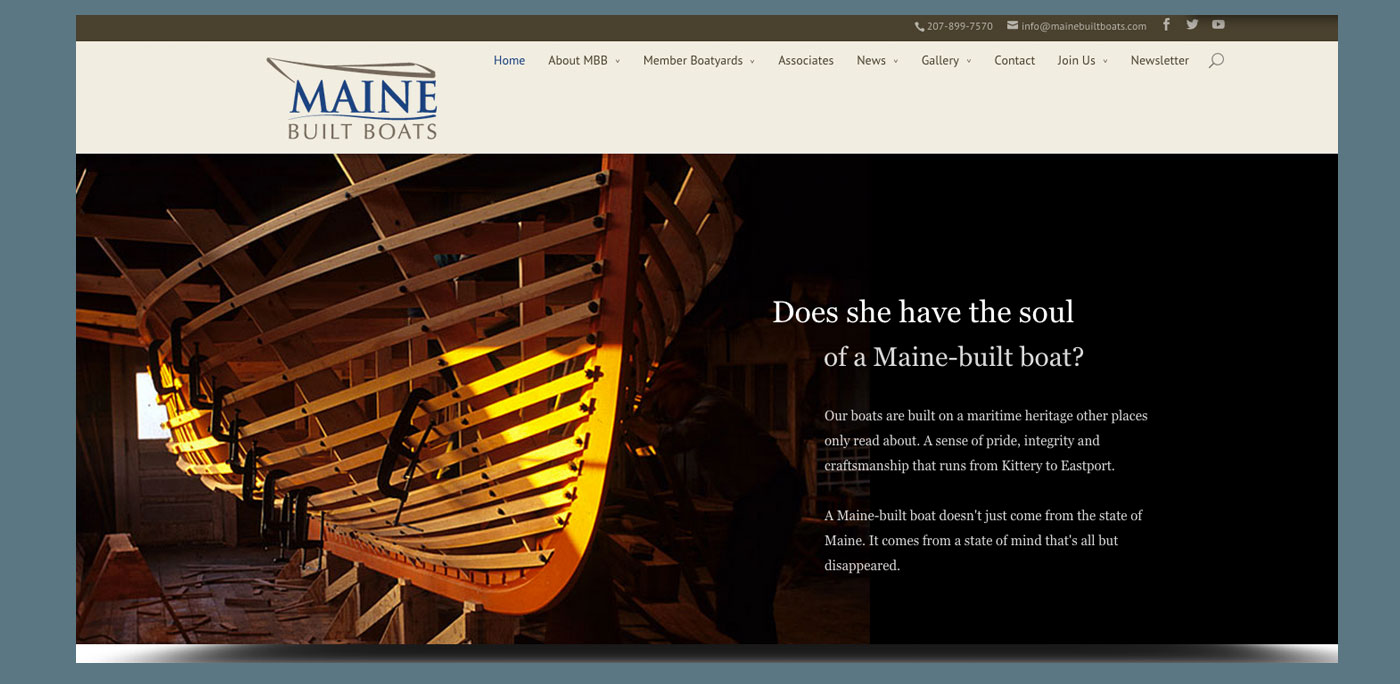 About Maine Built Boats
Maine Built Boats produces top quality vessels built with Maine pride. Maine built boats – from luxury yachts to workboats and canoes – exemplify the finest craftsmanship and latest technology available today. A strong support industry, ranging from sail makers and yacht interior designers to boat-related software developers, has also established Maine as a leader in custom upgrades, restorations, and outfitting.
An experienced workforce, augmented by some of the finest boat building education facilities in the country, provides access to the best manufacturing talent available. This level of knowledge, in addition to substantial investment in facilities and equipment and access to deep water, makes Maine an ideal location for yacht design and construction.
MBB, a 501(c)(6) nonprofit organization, was established in 2005 to strengthen and expand Maine's boat building industry. The organization is creating a unified brand that presents Maine as a worldwide leader in boat building quality, technology, and craftsmanship.
Project Details
Client Maine Built Boats Date 2014 Skills Branding, Web Design View mainebuiltboats.com