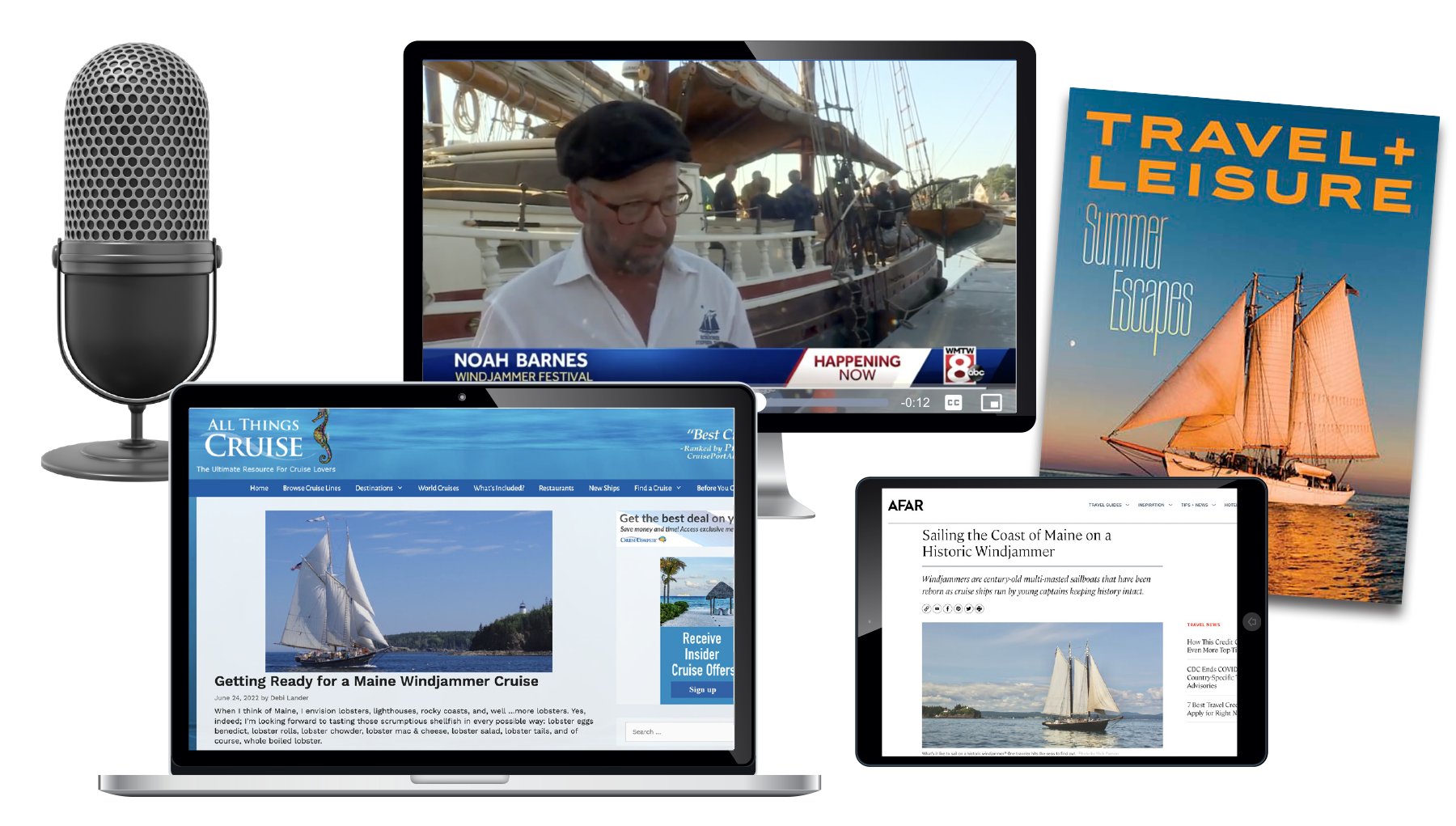 The Maine Windjammer Association is our country's largest fleet of working windjammers. The 45-year-old organization is committed to creating unique, memorable vacations aboard traditional-rig ships on Maine waters. With eight vessels ranging in size from 64 to 95 feet, MWA offers three- to six-day sailing adventures for guests from May through mid-October. Most of the windjammers are National Historic Landmarks, and all of the vessels are individually owned and operated.
Our goal is to get the association and its members in the press to attract more vacationers from around the world. We actively reach out to travel writers and invite them aboard our cruises for press trips, resulting in articles, podcasts, blogs, and television coverage across the globe. We also developed a press kit to guide the messaging and story development of our writers.
Looking for a Similar Strategy?
Let's talk about your unique business and how Rhumbline Communications can support it.